Vought OS2U-3 Kingfisher: Monogram
Sale!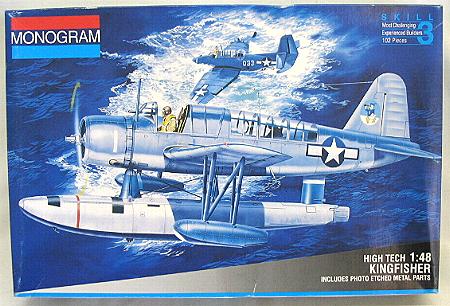 Vought OS2U-3 Kingfisher: 1:48 scale
From Reconnaissance to Air-Sea rescue, the OS2U-3 Kingfisher was an Allied WWII workhorse that performed a wide variety of tasks with very little fanfare.  The OS2U-3 Kingfisher was a common sight on Battleship catapults during WWII especially the US NAVY Iowa class Battleships.  These famous warships included the USS Missouri that the formal Japanese surrender documents that ended the war in the Pacific were signed on.  This 1:48 scale model kit is molded in dark blue and includes photo-etch metal parts. It can be built as either a float plane or a conventional land based naval aircraft.
Out of stock