Swedish STRV 103B MBT: Trumpeter
Sale!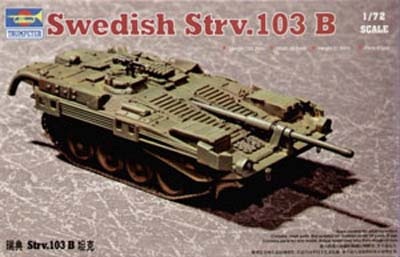 Swedish STRV 103B Main Battle Tank: 1:72 Scale
The STRV 103B Main Battle Tank was a unique Swedish tank design that lacked a conventional turret. By altering its suspension the tank could elevate or depress the gun to engage enemy targets.  The defensive concept behind this unique tank design was by eliminating a turret a lower vehicle profile could be achieved, thereby increasing  its survivability in combat.
1 in stock