Su-27 Flanker: Hasegawa
Sale!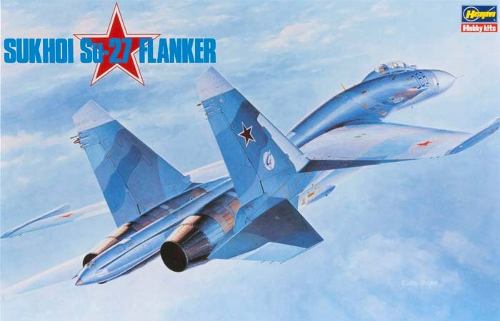 Su-27 Flanker 1:72 Scale
The Sukhoi Su-27 (NATO codename "Flanker") was originally developed by the Soviet Union to counter the high performance American F-15 air superiority fighter. The Su-27's basic design is aerodynamically similar to the MiG-29, but it is substantially larger. Despite its large size, the Su-27 is capable of speeds exceeding Mach 2 and is an extremely nimble aircraft.  For that reason the Su-27 was chosen to be the aircraft operated by the Russian Air Force aerobatic demonstration team the "Russian Knights". This re-released Hasegawa 1/72 scale assembly kit of the Russian Air Force Su-27 comes with 142 parts and an illustrated assembly guide.
1 in stock