Sturmtiger "Late" variant: Trumpeter
Sale!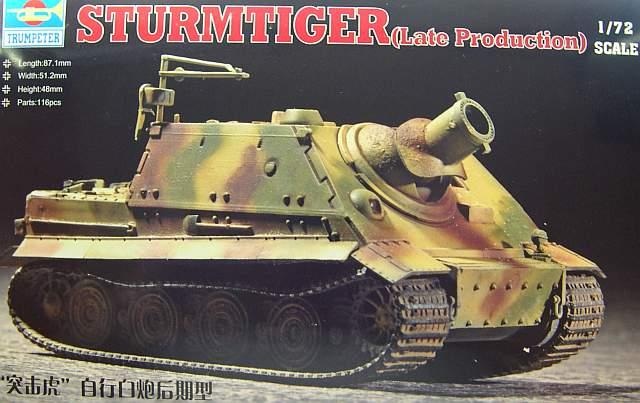 Sturmtiger "Late" variant : 1:72 scale
The Sturmtiger was an armored fighting vehicle Germany manufactured late in WWII.  Its  function was to destroy bunkers and fortified structures in close urban combat.  The pivotal Wehrmacht defeat at Stalingrad gave rise to the design specifications of the Sturmtiger.  When the Sturmtiger was developed, Germany was retreating on all fronts.  Some historians say the design of the Sturmtiger was misguided because late in WWII what Germany needed was basic defensive weapons not specialized offensive weapons.  Although produced in small numbers, the Sturmtiger is a fascinating WWII armored fighting vehicle and a favorite among WWII historians and modelers alike.
1 in stock