North American P-51B/C Mustang: Revell of USA
Sale!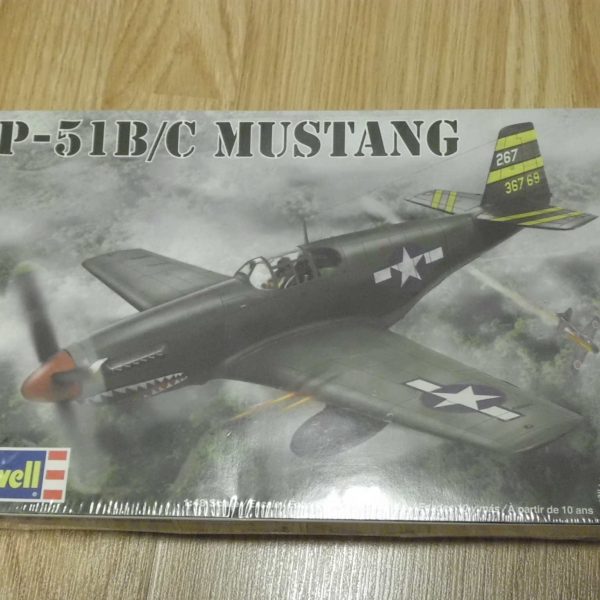 North American P-51 B/C Mustang : 1:48 scale
This superlative WWII fighter was manufactured by the renown "North American Aviation Company".  The Mustang was powered by a license built Packard Rolls Royce Merlin Engine and it dominated the skies whenever it made an appearance.  The B/C model was the predecessor to the famous D model and many Allied aces cut their teeth with this Mustang variant.
This model kit features: recessed panel lines and detailed cockpit with seated figure. A movable propeller, weighted tires and optional standard or bubble canopy. Molded in light gray and clear. Decals included for P-51B-5-NA 43 -136769, pilot Col. David "Tex" Hill, 26th Fighter Squadron, 51st Fighter Group, Kunning, China 1945 or P-51C-5-NT Lucky Lady II, 42-103363, 352nd Fighter Squadron, 353rd Fighter Group, Raydon, RAF Base, 1944.
1 in stock