Mig-21 PF: Revell of USA
Sale!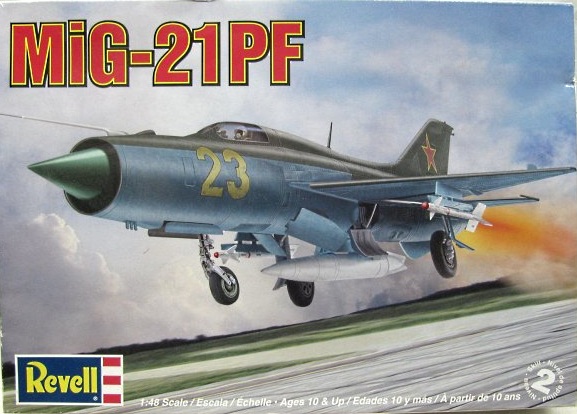 Mig-21 PF:  1:48 scale
The MiG-21 (NATO codename "Fishbed") is a supersonic jet fighter designed and built by the Mikoyan-Gurevich Design Bureau in the Soviet Union. Some 50 countries spread over four continents have flown the MiG-21, and it still serves many nations half-century after its maiden flight.
Model Details:
Detailed cockpit,
Optional position canopy,
Two infra-red "Atoll" missiles
Center line fuel tank.
Decal option: Soviet Air Force Fishbed D, Yellow 23, 1964
Decal option: Indian Air Force, C588, 8th Pursuit Squadron
1 in stock