Lemming Mafia: Mayfair Games
Sale!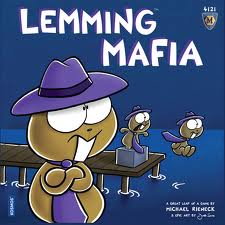 Lemming Mafia
Playtime: 20min
Number of Players:  3-6
Open, Like New,  Ages: 8+
Bet on lemmings as they race to be the first to Jump. But yours is more than a mere wager. Lemming bosses give you missions. You must slow some lemmings, or stop them altogether by putting them in concrete shoes. You must guide your favored lemmings, using jackhammers to cut off any concrete and limos to speed them along. Pick the right mission, and the swiftest Lemming, and you win!
1 in stock