Giant Insect: Moebius Monsters
Sale!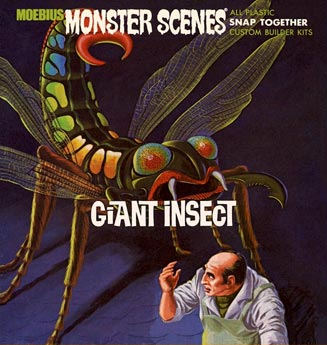 Giant Insect: Moebius Monster  1:13 Scale
Xtra special Modeling tip:  THIS KIT GOES TOGETHER WELL AND CAN BE EASILY MODIFIED FOR TWO LED's TO MAKE THE EYES LIGHT UP.  BATTERIES CAN BE INSTALLED INSIDE THE INSECT  WITH A TINY, CONCEALED SWITCH THAT ENABLES ON/OFF OPERATION.  THIS SPECIAL TIP ADDS TO THE APPEARANCE!  A GOOGLE SEARCH WILL BRING UP MORE INFO REGARDING THIS MODELING TIP.
1 in stock