Fw-190A-8 JG 300: Hasegawa
Sale!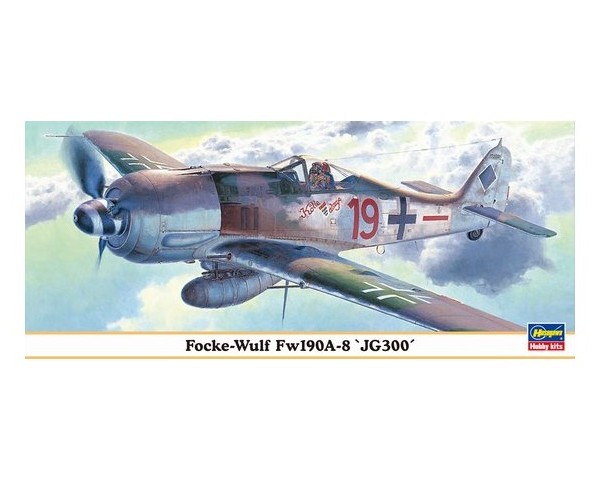 Fw-190A-8 JG 300: 1:72 Scale: (on sale)
The Fw 190 A-8 was a powerful radial engine variant of the Focke Wulf fighter lineage. Generally speaking, the Fw-190A-8 carried four 20mm cannons in the wings and two machine guns in the engine cowling ahead of the pilots' windscreen.  The Luftwaffe fighter squadron "JG 300" utilized the Fw-190A-8 to devastating effect against the principal allied powers during WWII.
1 in stock