Focke Wulf Fw-190 A-5: Hasegawa
Sale!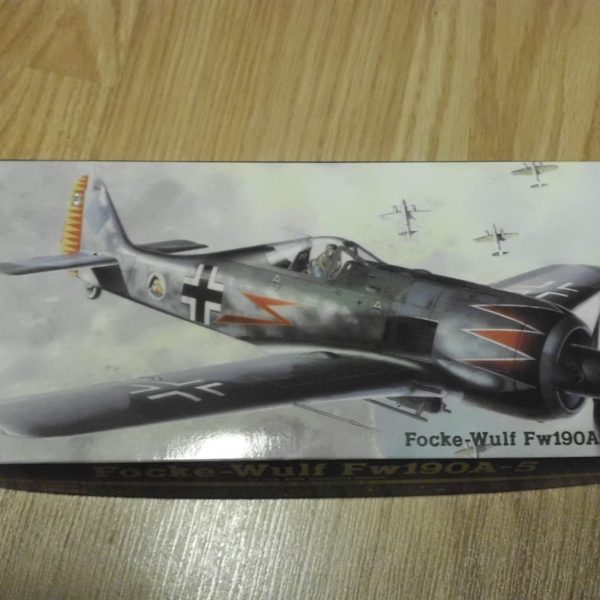 Focke Wulf Fw-190A-5: 1:72 scale
The Fw-190 was the backbone of the German Luftwaffe during WWII. It was a single-seat, radial engine aircraft. Like its stablemate the Messerschmitt Bf 109, the Fw 190 was employed as a Luftwaffe "workhorse" and proved suitable for a wide variety of roles, including air superiority, strike fighter, ground-attack and to a lesser degree a night fighter.
1 in stock