F-22 Raptor: Italeri Avaition
Sale!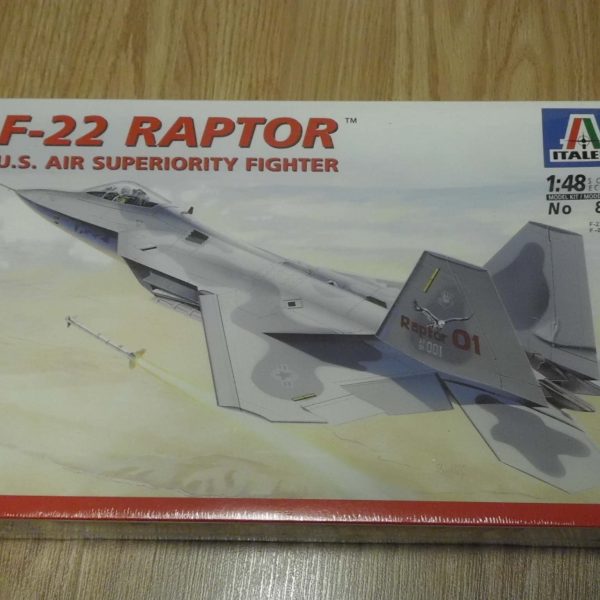 F-22 Raptor: 1:48 scale
The United States Air Force' next generation air supremacy fighter to replace the superlative USAF F-15 Eagle.  The F-15 has the honor of achieving via the Israeli Defense Force a perfect combat record of 100 victories and zero losses.  The F-22 has all of the positive attributes of the F-15 plus the advantage of also being designed for Stealth.
1 in stock