Dixit Odyssey: Asmodee
Sale!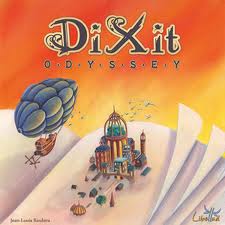 Dixit Odyssey : Asmodee
Playtime: 30min
Number of Players:  3-12
Ages:     8+
Dixit Odyssey gives players the chance to choose the whimsical and dreamlike art that matches the storyteller's tale, then see if they can find the storyteller's card among all those before them. Using your imagination and wit, journey through wild and magical new worlds and rediscover the brilliance and wonder of the original.
1 in stock