Collectible Card Game: Standard Sleeve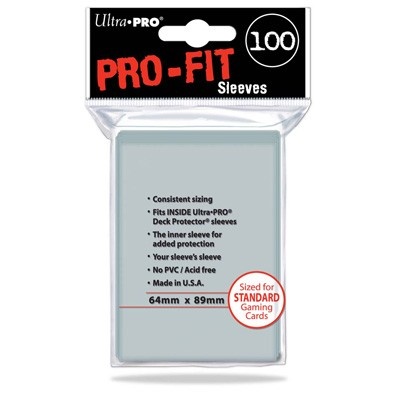 Ultra Pro Gaming Series:
100 Count Standard size Pro-Fit Protector Sleeves.  Pro-Fit Deck Protectors are designed for standard sized cards. These inner sleeves fit tightly around the card to give it an extra layer of protection. Pro-Fit can also be used as a standalone sleeve if looking to showcase the full art of the card.
Consistent Sizing
Fits INSIDE Ultra-Pro Deck Protector Sleeves
The Inner Sleeve adds Protection
The Sleeve's Sleeve
No PVC/ Acid free
64mm x 89mm
1 in stock