Caproni CA.313/ CA.314 : Italeri (italaerei)
Sale!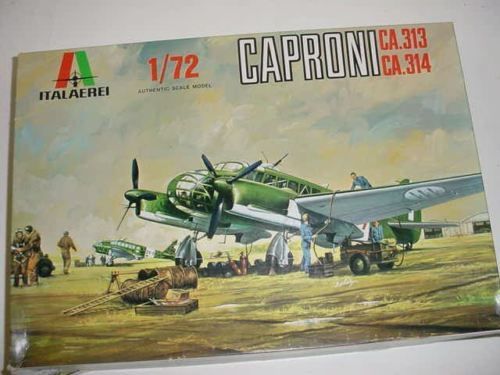 Caproni CA.313/ CA.314 : 1:72 scale
This is the classic kit in the original shrink wrap, however the box is slightly creased.  The Caproni Ca313/ Ca314 were comparatively small and light weight aircraft powered by two Isotta-Fraschini Delta RC35 twelve-cylinder inline engines of 700hp.  These aircraft were constructed of a mixture of wood, metal and fabric. The Ca313/ Ca314 fulfilled a specification for a lightweight general-purpose combat aircraft capable of reconnaissance, light bombing, ground attack, training and torpedo-attack.  Top speed was 250-270mph.
1 in stock