B-52 Stratofortress: By Jeff Ethel & Joe Christy
Sale!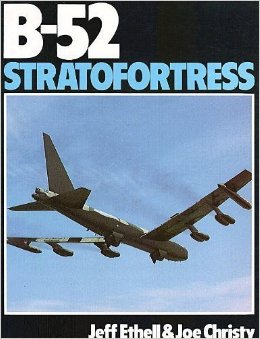 B-52 Stratofortress:  By Jeff Ethel & Joe Christy
ISBN: 0-684-16980-0
The eight-engine Boeing B-52 Stratofortress jet was the USAF's first long-range, swept-wing heavy bomber. It began life as an intercontinental, high-altitude Cold War nuclear bomber. With each new variant the B-52 increased in range, power and capability, seeing active service in the Vietnam War, both Gulf Wars of 1991 and 2003, and over Afghanistan against the Taliban. This book can be shipped media rate in the U.S. for major $avings!   Regular shipping rates apply for all other locations.
1 in stock