AVRO Lancaster Walk Around in Color: Squadron Signal Publication
Sale!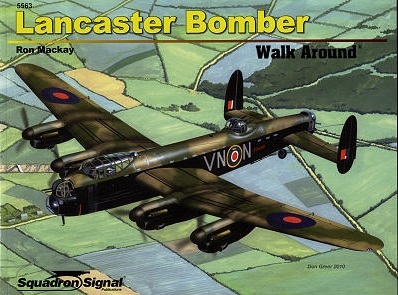 AVRO Lancaster Walk Around in Color: Squadron Signal Publications
The Avro Lancaster was unquestionably the finest all-around performer within RAF Bomber Command during the air war against Nazi Germany between 1942 and 1945. The Lancaster flew no fewer than 156,000 individual sorties and dropped more than 600,000 tons of explosives and incendiaries, playing a leading role in bringing Hitler's Reich to its knees. Known for its greenhouse cockpit, turret nose, twin tail, and 33-foot long bomb bay the Lancaster took part in Air Chief Marshall Harris's 'Operation Gomorrah' in July 1943, in which Germany's industrial center of Hamburg was devastated by round-the-clock bombing raids. In the thick of the air war, the Lancasters also paid a high price – 3,437 were lost in action. This publication is enhanced by the fact that the author s uncle survived 36 operations as a bombardier aboard a Lancaster of No 49 Squadron. It is illustrated with 200 photographs, color profiles and detailed line drawings. 80 pages.
2 in stock