AL ABBAS SS-1C remade: ARII
Sale!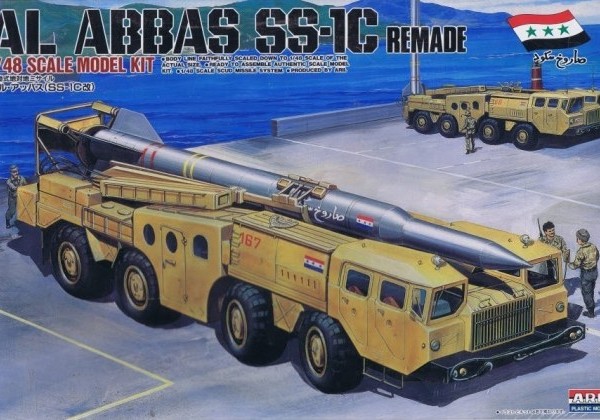 AL ABBAS SS-1C remade: 1:48 scale
This kit contains an Iraqi AL ABBAS SS-1C transporter/launcher missile truck.  The Al ABBAS SS-1C  is another name for the Scud-B missile. This missile is a bit different from the standard R-17/Scud-B version as it features a different warhead.  The clear acetate sheet used to cut out the windows for the missile truck is missing, however a standard .010 thousands thick piece of clear plastic  would suffice.  This missile was used by Iraq during the 1991 Gulf War to attack both Saudi Arabia and Israel.  Defending American Patriot missile batteries deployed to both Israel and Saudi Arabia shot down many of the incoming AL ABBAS and Scud-B missiles.  However, some of the AL ABBAS missiles penetrated the Patriot anti-missile shield and resulted in significant loss of life to the Allied coalition forces.
Out of stock