A.S.51 Horsa Mk.1/ Mk.11 Glider :Italeri
Sale!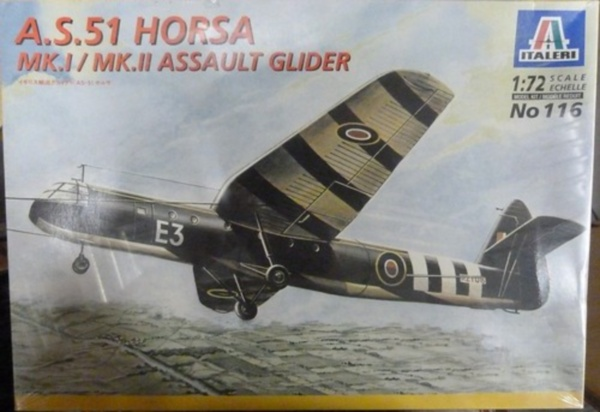 A.S. Horsa  Mk.1/ Mk.11 Assault Glider: 1:72 scale
This a Allied heavy transport glider that was utilized in the WWII Normandy and Market Garden campaigns.  After the study of German successes with assault gliders the Western powers developed aircraft of this type. The Horsa was capable of carrying 25 combat troops or a large amount of war material.  Six bonus aftermarket 1:72 scale British resin figures are included with this model kit.
1 in stock